At the BabyTime Show we are always thinking about how to make your visit as smooth as possible.
PARKING: At the MTCC Parking lot located off of Simcoe Street we have a Stroller Drop Off on the 4A level - look for the signs in the lot. We have made additional Dedicated Family Parking Spots sponsored by HONDA.

STROLLER VALET SERVICE: Once inside we have "Stroller Valet Service". The MTCC is a two level centre and we know that the safety of your little one is of the utmost importance. We have our Valets waiting at the bottom of the escalators to take up to the show for you while you travel with your child.

SHOW FLOOR: We have extra wide aisles to accommodate the strollers, seating and rest areas for your comfort, 2 Playtex Change Areas and 2 Medela Private Nursing Rooms. For the safety of our tots, the only wheels allowed at BabyTime are those on strollers. No wheeled bags or luggage allowed.
Some additional tips to make your day as convenient and enjoyable as possible:
There are 4 ATM's on the street level of the facility, as well as just West of the MTCC at Front & John there is a RBC bank with ATM's and across the street from the MTCC next to the Lone Star Restaurant. However, to avoid line ups at the ATM's we would recommend coming fully prepared.
Some of the companies exhibiting will be able to take debit and credit card payment.
If you are coming by car…please look under the directions tab for parking lots in the area.
Bring all of your nursery measurements …this helps when you are shopping for those big items and gives you a good idea what will work for your family.
Refer to your showguide handed to you as you enter the show…it has our event schedule and great information
---

No Need to Worry About Diaper Changing at the Show!
When your little one requires a change at the show, no worries – Playtex® has you covered! Visit one of two easy access Playtex® changing stations equipped with Playtex® Diaper Genie® pails to cover all your diaper disposal needs.

And, if you want time to unwind and relax, be sure to visit the Playtex® Mommyville booth, where you will have the opportunity to ask questions, receive samples and share your personal insights about Motherhood with other moms.

At Playtex® we know your baby is unique. Which is why we develop products that offer a wide range of choices to fit every age, stage, preference and occasion.
---

Medela Nursing Areas
Nurse your baby in comfort and privacy in the Medela Nursing Rooms. There are two large Nursing Rooms located adjacent to the Change Areas. Both rooms are equipped with comfortable seating, nursing pillows and bottle warmers. Medela provides breastfeeding information in each of the Nursing Rooms. Complimentary nursing bra pads are available at the Medela booth, #265.
Medela has championed the cause for breastfeeding for many years. This ongoing commitment will continue to focus on producing the finest quality products, providing supportive programs for nursing mothers and helping to educate people throughout the world on the benefits of breastfeeding babies.
Medela ...More mothers choose it, More hospitals recommend it, More research goes into it. Our commitment is to give breastfeeding mothers ideal support in the most natural way.
---
Kids Café
Our Kids Café has many healthy options for toddlers and parents. The lounge also has bottle warming stations, highchairs and boosters for your family's comfort.
---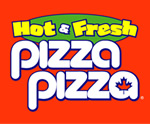 Don't forget to visit us at the Pizza Pizza Café during the event and enjoy a delicious Hot & Fresh slice of pizza. "Pizza Pizza is Proud to be a sponsor of the Baby Time Show."
---