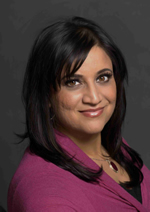 ---
Can you rescue your family in 60 seconds?
Kavita Chauhan, B.Sc Hlth & Kin, CK
A non‐breathing or choking person can die in 1 minute. Did you know brain damage follows in minutes…before '911' arrives?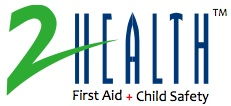 This invaluable + interactive workshop with 2HEALTH First Aid is a must! In 60 minutes, you'll learn: - when to call 911/ EMS? - how to rescue a choking adult, child or baby - why is CPR needed and how do you do it?

2HEALTH's simple and easy‐to‐understand style will help you to be prepared and confident in an emergency…so you can rescue your family in 60 seconds!

Kavita Chauhan, B.Sc Hlth & Kin, CK

Kavita created 2HEALTH, with the trademark '60‐seconds' rescue. Thousands of families, healthcare professionals and employees are more prepared and rescue‐confident with 2HEALTH's unique and preventative‐focused first aid coaching. 2HEALTH is proud to be a Red Cross Training Partner since 1992. 2HEALTH's compelling and practical workshops teach invaluable rescue skills and emergency preparation strategies. 2HEALTH's Safety + Wellthy workshops are enriched by Kavita's Kinesiology, Fitness and Child Car Seat Technician experience. Her previous training as a lifeguard and nanny also fuels her passion to inspire and educate! Kavita is thrilled to return to Babytime as a presenter!
---
Child Passenger Safety:
RED Light – GREEN Light
This presentation will be an interactive session educating caregivers about car seat basics including installation of car seat in the vehicle and properly securing the child in the car seat.

Barbara Baines BRITAX Child Passenger Safety Advocate
Barbara Baines, long-time investigator and child restraint expert for Transport Canada, is partnering with the company as a child passenger safety advocate in Canada.
"She is a leading expert in child safety restraints in Canada. Her knowledge will help us continue to educate parents on the importance of car seat safety."
During her 27-year career with Transport Canada, Baines led investigations into vehicle crashes across Canada, inspecting and evaluating children's restraint systems, air bags and seat belt assemblies to identify and determine safety defects. She oversaw Transport Canada's testing of seat belt assemblies, children's restraint systems and children's booster seats. Baines has conducted training courses for car seat technicians and car seat instructors across Canada, training nearly 3,000 individuals in child safety.
---
Andrea Page - Fitmom
Prenatal, postnatal and beyond fitness programming since 1999. Beginner to athlete programming available for woman in the childbearing years from the company recognized by the Society of Obstetricians and Gynecologists of Canada . Founded by Andrea Page, Fitmom was born out of need for education , support and programming that was not one size fits all. FITMOM has been featured on Entertainment Tonight, The Mom Show, CTV Success stories, Chatelaine, Business Network News and more www.fitmomfitness.com
---
Home Decor with Marilena from Hand Painted Murals
Have you ever been concerned about VOC's?


Wanted to know when the best time would be to paint the nursery or what colour to paint?

How to put up a Decal or whether to get a mural done for your nursery?

Have all these décor questions answered and more.
---
The Power of Touch
Hello everyone! My name is Margaret Wallis-Duffy of Wallis for Wellness and I am thrilled to be presenting a hands-on workshop on the Power of Touch, highlighting the benefits of baby massage baby daily at The Babytime Show.

From years of experience as both a therapist and a Mom, I have seen first hand the power that touch can have on our lives and the health and wellbeing of our families! Over the past 2 decades, I have enjoyed sharing my expertise and passion about complimentary medicine in the media but this week, Infant Massage, a wonderful parenting tool, is also a misnomer. Although the benefits of this loving touch can begin as early as the first few hours of life, the program continues to offer it's diverse benefits as your child grows. In the beginning, research supports the fact the massage can be used for relieving symptoms of gas/colic, increase weight gain, and assist in the improvement of sleep patterns. However, as your child blossoms into toddler and preschool years, intentional therapeutic touch can help to alleviate growing pains, improve body awareness and body image as well as promote the potential of a lifetime of healthy parent-child communication.
You won't want to miss this workshop as I will share a wide range of benefits, hands on techniques and practical tips to stock your parenting toolbox and help to keep you and your family happy and healthy! For many of you that know me, you may also find that I give some tips for keeping Mommy healthy, as I truly believe that "if Mommy isn't happy and healthy, no one is happy!"
We are also very excited to be launching our first WoW Baby On-line Tutorial Module on Gas/Colic at the show. A show special discount for Babytime customers will be available. Get the WoW Factor, help is just a click away! http://www.wowbaby.ca
For more information about Wallis for Wellness and the diverse services that our multi-disciplinary clinic has to offer, feel free to visit www.wallisforwellness.com and follow us on Facebook @ www.facebook.com/wallisforwellness and @ #wallis4wellness on Twitter.
---
David Drutz
Owner/Operator Kiddie Proofers
www.kiddieproofers.com
facebook.com/kiddieproofers

David Drutz is the owner/operator of Kiddie Proofers and is passionate about providing parents with peace of mind while helping them keep their children out of harm's way. A father of three daughters, Drutz believes that child safety should be every parent's number one priority. But, he realizes that many aren't aware of the actual risks facing their children. Through Kiddie Proofers' extensive in-home consultation and installation services, Drutz and his team aim to arm parents with the information, tools, and solutions they need to keep their children free from danger both inside and outside of the home. Drutz is certified with the Child Passenger Safety Association of Canada. With a focus on child safety education, he has made guest appearances on City TV's City Line, The Life Channel's Just Ask, Canada AM, and Global's The Morning Show.

In addition to the original location in north Toronto, Kiddie Proofers has grown to include two more stores—one in Whitby and one in Markham (opening summer 2013). Kiddie Proofers is a one-stop shop for everything you need to ensure your family's wellbeing: from baby gates, to cabinet locks, to car seats, to fire prevention gear, to CPR workshops. Kiddie Proofers' knowledgeable team is always on hand in the store, via Facebook, and on Twitter to provide reliable advice, information, and resources.
Baby-proofing your home: How to spot danger and prevent accidents

Did you know that the little knob on the end of your doorstop is actually one of the most common choking hazards in the home? Or that the edge of your bathtub faucet is so sharp that an accidental bump to the head could send your child straight to the ER? Every home is filled with little things that can cause serious harm to your child. But once you know what dangers exist, you'll be better prepared to deal with them and keep your kids safe. Come armed with questions, and join David Drutz as he brings to light all of the dangers hiding in your home, and the simple tools and techniques you'll need to guard your family against them.
---
Corinne McDermott
Founder, HaveBabyWillTravel.com & Travel Expert, The Loop

Inspired by her two greatest loves, family and exploring the world, Corinne McDermott is the Travel Expert for Canada's premiere online lifestyle destination The Loop. Corinne is the founder of the award-winning travel site HaveBabyWillTravel.com, a website devoted to travel advice and tips for parents with young children. A professional writer, producer and certified Travel Agent, Corinne has written articles for publications such as Canadian Family, Today's Parent, The Toronto Star, and appears regularly on national television.

Planning Your First Trip With Baby: Don't be discouraged by media reports of families being thrown off planes, or feel it's necessary to hand out candy and earplugs to all your fellow passengers. If you loved to travel before becoming a parent, you'll love seeing the world through your baby's eyes even more. Corinne McDermott, family travel expert and founder of HaveBabyWillTravel.com , shares tips and advice on preparing for that first trip with a little one in tow - from research and planning, to packing and gear, as well as tips for flying with baby while keeping your sanity intact. Your first family vacation will be different from any trip you've ever taken, and it will be wonderful.
---