Car Seat Safety & Installation Seminar
We know you have questions about car seats and boosters! Which car seat should I use? What is the safest position in the vehicle for my child's car seat? How do we install a car seat? When do we move to a bigger seat…and many more.
Everyday at the BabyTime Show will you host an informative seminar lead by two leading car seat brands. James Fitzpatrick from UPPA Baby and Chris Pearson from GRACO will lead a daily seminar covering all the rules and regulations as well as the most up-to-date laws and best practices to ensure you have all the information you need to make sure your car seat is installed properly and safely. These leading car seat manufactures will explain the details of their product lines and you can talk directly to the representatives.
We will also have some fun along the way with some great contests and prizes.
James Fitzpatrick
National Car Seat Specialist – UPPAbaby Mesa
James has worked in the field of car seat safety for over 10 years as a technician, instructor, instructor trainer and consultant. James has trained a number of Canadian manufacturers on car seat safety in addition to running many car seat safety clinics and educational events. He has also been a contributing author for several of the Canadian Car Seat Technician Training Program updates. Currently working with UPPAbaby as the Canadian Car Seat specialist James runs seminars on car seat safety across Canada.
Chris Pearson
Brand Manager Graco Canada / Car Seat Instructor
Chris Pearson has been involved in the juvenile products business for over 15 years with the largest distributor of Children's Products in Canada. His duties over the years have included Quality assurance / Quality Control, Compliance, Design and Sourcing. Chris' extensive knowledge on car seats and car seat safety stems from his work in the juvenile industry and for the past 15 years has been in charge of the all aspects of the certification and compliance of car seats.
Car Seat Installation Participants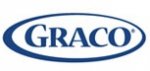 Spring Show
6900 AIrport Road
Mississauga, ON
L4V 1E8