Fall 2016 Schedule will be updated shortly.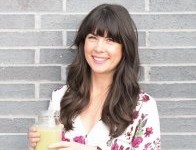 Top Superfoods for a Joyous Pregnancy!
Joy McCarthy, Holistic Nutritionist, Best-selling Cookbook Author, Found of Joyous Health
Join Joy McCarthy, a nutrition and healthy lifestyle expert as she shares top superfoods for a joyous pregnancy. Learn the best superfoods to eat daily that are safe during pregnancy and will help grow a healthy baby and boost your energy and vitality. Pregnancy is one of the most important times in a woman's life where her nutritional status has a profound influence on her health and her baby's health. Nourishing your body with superfoods is easy when you have delicious ideas to incorporate into your diet, which Joy will share. You'll find yourself feeling inspired and motivated during this informative and engaging presentation!
Joy McCarthy is certified holistic nutritionist and founder of the popular healthy living blog JoyousHealth.com. She is the bestselling author of the book: "JOYOUS HEALTH" and her second book JOYOUS DETOX comes out later this year. She is a faculty member at the Institute of Holistic Nutrition, an international speaker, featured nutrition expert on Global TV's "Morning Show" and her expertise has been featured in hundreds of publications both online and in print including CNN, CTV, CBC, Chatelaine, Elle Canada, Flare, FASHION, Globe & Mil and more. Connect with Joy over social media on instagram/twitter/pinterest @joyoushealth and on facebook.com/joyoushealth.ca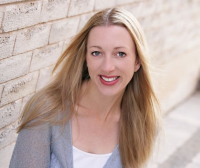 Tips & Tricks from a Mom of Six
Presented by Julie Cole, Co-Founder Mabel's Labels

As Co-Founding VP of Mabel's Labels and mom of six I wear many hats, including entrepreneur, mom blogger and busy parent. Between six kids and a range of duties, including running a business, every day is an adventure and I've learned a lot. It can be very difficult to switch gears between work and home- but it's essential to find a balance and I think it can be achieved. I want to use this opportunity to talk about my best tips & tricks for being successful in finding the work/life balance.
Julie is the mother of six and a co-founding VP of Mabel's Labels, the leading provider of labels for the stuff kids lose! Mabel's Labels has grown from basement start-up into an award winning, celebrity endorsed, international phenomenon. As company spokeswoman, Julie is well-known amongst North American entrepreneurs and has led numerous speaking engagements, from university business classes to TV appearances including NBC's The Today Show, CityLine, Breakfast Television, The Marilyn Denis Show, Metro Morning, Better TV, The Mom Show, Fox 5 San Diego and WGN's Midday.
The ABC's of Nutrients for Kids
Presented by Dr. Stephanie Rubino BSc. ND, WN Pharmaceuticals
What do kids really need to be healthy? Join us to learn what nutrients kids need to support healthy immune and digestive systems, and brains! Dr. Rubino will discuss the safe and beneficial use of common supplements for children such as probiotics, vitamin D and omega-3. With two kids of her own, Dr. Rubino has a few tips to share on how to get your kids to take their vitamins!
Dr. Stephanie Rubino is a licensed Doctor of Naturopathic Medicine, who operates a general naturopathic practice with a focus on women's health, perinatal care, and pediatrics. Dr. Rubino specializes in educating the public and health professionals about various health topics including diet, supplementation, and integration of pharmacological and natural therapies. She has made several guest appearances on news shows, to educate the public about the safe and effective uses of complementary medicine. Dr. Rubino is a member in good standing with the College of Naturopaths of Ontario, the Ontario Association of Naturopathic Doctors, the Canadian Association of Naturopathic Doctors and the Association of Perinatal Naturopathic Doctors.
Gentle Sleep Shaping for Your Baby
Presented by Helping Hands Doula
It is very important that your baby is developmentally ready for sleep coaching, but how do you cope in the first six months? Learn how to incorporate breastfeeding and attachment-friendly sleep shaping techniques from the very beginning. This will ensure the best possible quality and quantity of sleep in those early months, while laying the groundwork for good sleep habits to develop as your baby matures.
At Helping Hands Doula we know that sleep issues come in many different shapes and sizes, as do the many options for Sleep Coaching. Gentle Sleep Consultants help guide your through the maze of information and create a customized solution for your family. All while having a helping hand throughout the journey
How To Capture Better Photographs of Your Kids
Presented by Eva Mende-Gibson, Owner, Blink of an Eye Photography
One of the nicest things about having kids is watching them grow right before your eyes. Blink and you might miss a stage. Regardless of whether you use a fancy DSLR camera or a smart phone, in this short seminar Eva will go over some great tips and tricks on how to better photograph your kids (from infant to teen). She will be touching on composition, finding great light, perspective and tips on how to take great photographs of kids at any age.
Eva is the photographer and owner of Blink of an Eye Photography, She is the mom of 4 kids (and yes...there is a set of twins in there!) She formally studied Microbiology at Trent University and is also a CAPPA Trained Post Partum Doula. Her Nikon camera won her over and she has been shooting professionally for the last 8 years, and has specialized in photographing newborns for the last 3.5 years. Few things give her more pleasure than spending time with kids, animals and family photographing their antics and sweet details.
The Vitalistic Life for Infants, Children & Expectant Mothers
Presented by: Dr.Tyler Kong, Health and Healing Family Chiropractic
Dr. Kong will discuss the following:
Defining the true meaning of what it means to be healthy

How to avoid costly and life altering diseases and surgeries

Discuss how to live a life full of vitality

Learn how the above points apply to infants, children and expecting mothers
Dr. Kong is a visionary leader spreading the wellness message and dedicates his life to help improve and transform lives. Dr. Kong teaches events that reach hundreds of people each year where he consistently and passionately teaches people about how their body functions. Dr. Kong travels worldwide to lean the principles he teaches and has had unparalleled success with this own patients.
What are the Best Options to Build Your Children's Future Wealth
Presented by - Cheryl Jairaj, insuranceforshildren.ca

According to the media, our children's financial futures will be very different than ours, with the cost of education expected to climb over $100,000 for a child born today and a home costing more than one million dollars. What are your options to save for the future? Unfortunately, Canadian parents have only known about the RESP and now the Universal Child Care Benefit and the new Canada Child Benefit? What are all these government programs and what are their rules? What about Child Plan, the fasted growing alternative to RESP and the only investment parents and grandparents can open for their children in Canada which our children can use for education and any other financial need in life?
Cheryl Jairaj C.I.P. (Chartered Insurance Professional) and C.L.U. (Chartered Life Underwriter) has been in the insurance industry since 1997 and is currently a Division Director with insuranceforshildren.ca. Cheryl is the mother of 4 children aged 24, 21, 16 and 14. Cheryl is passionate about helping families build the future wealth of their children. Her experience has led her to understand that in order for children to have a secure future, parents need to create a financial plan for their own children and not leave it to the government to look after them.
Breast Feeding 101
Presented by the La Leche League of Canada
Pregnant? Learn how to help get breastfeeding off to a good start. Already breastfeeding? Hear tips on avoiding difficulties and overcoming challenges. Find out how La Leche League Canada fits into your breastfeeding support network.
La Leche League is a charitable, volunteer-run organization that provides mother-to-mother support and breastfeeding information.
Infant & Child Choking
Presented by Valerie Wood

President & Founder of ERT – Emergency Response Training & ERT - Emergency Response Teams, Valerie Wood will guide you through what to do when every second counts.

Canadian Red Cross Instructor, Emergency Medical Responder and mom (ages 6, 7, 16, & 19,) Valerie knows far too well how fast life can change and why knowing what to do can make all the difference. www.ert-cpr.com
Research in Infant Development
Presented by
Patricia D'Silva, Infant and Child Development Labs, UofT
A discussion of motor development in infants and how our current research at the University of Toronto Scarborough campus contributes to this field. I will present previous research from our lab as well as talk about our current studies and show recordings of some of them in action.
Patricia D'Silva is the lab coordinator at the Laboratory for Infant Studies at UTSC. She graduated with a Bachelor of Science in Psychology and Human Biology from U of T in June last year and is using her gap year to work on my research skills through my position at the lab.
Safe & Effective Eczema Care for Kids
Presented by
Deann Brown & Patsy Farley-Pope, Farleyco Marketing Inc.
Flexitol understands the challenges that kids with eczema face on a day to day basis. Keeping your child's skin healthy and managing flare-ups require more than just an eczema cream - requires regimen of care. That's why Flexitol created the Happy Little Bodies line of eczema care products; a line of products without the harmful ingredients found in other eczema products. Healthy Skin + Happy Child + Happy Parents!
Farleyco Marketing has been providing unique personal health products to Canadians since 1989. Traversing the globe from the UK to Australia, Denmark to the United States, as far away as Indonesia. Farleyco seeks out and brings to the Canadian market, personal care products that offer a distinctive point of difference - that's what makes Farleyco Marketing special.
The Three Lines of Defense: Prevention, Detection and Escape
Presented by: Mississauga Fire & Emergency Services
The majority of fires occur in our homes, the place we think we are safest. This presentation will look at what is causing these fires, and what we can do to prevent them from occurring. The second line of defense is ensuring we have the necessary devices that will notify is if there is a fire in our home. WE will discuss the maintenance and life expectancy of these devices. The final piece will cove escape planning. The time to plan your escape from a fire is NOT when the fire is happening. The statistics are indicating less than 2 percent of the population have an escape plan for their home.
Tax Reduction for New Parents
Presented by: Ian Chang, Maple Bridge Financial Inc.
This presentation touches on much more than what most parents already know, such as RRSPs, RESPs, and TFSAs. It will instead focus on method only know to industry professionals and the financially savvy.
Ian Chang is a Certified Financial Planner (CFP) Professional with over a decade of industry experience applying wealth accumulation, risk management and tax reduction methods for families from all walks of life. He is an advocate for the emphasis of holistic and unbiased approaches to financial planning to achieve the very best and customized solutions for the problems families face. His professional life aside, Mr. Chang is well known for his uncanny resemblance to Superman, (Clark Kent actually)., Skeptical> Visit ianchang.maplebridgefinancial.com and decide for yourself